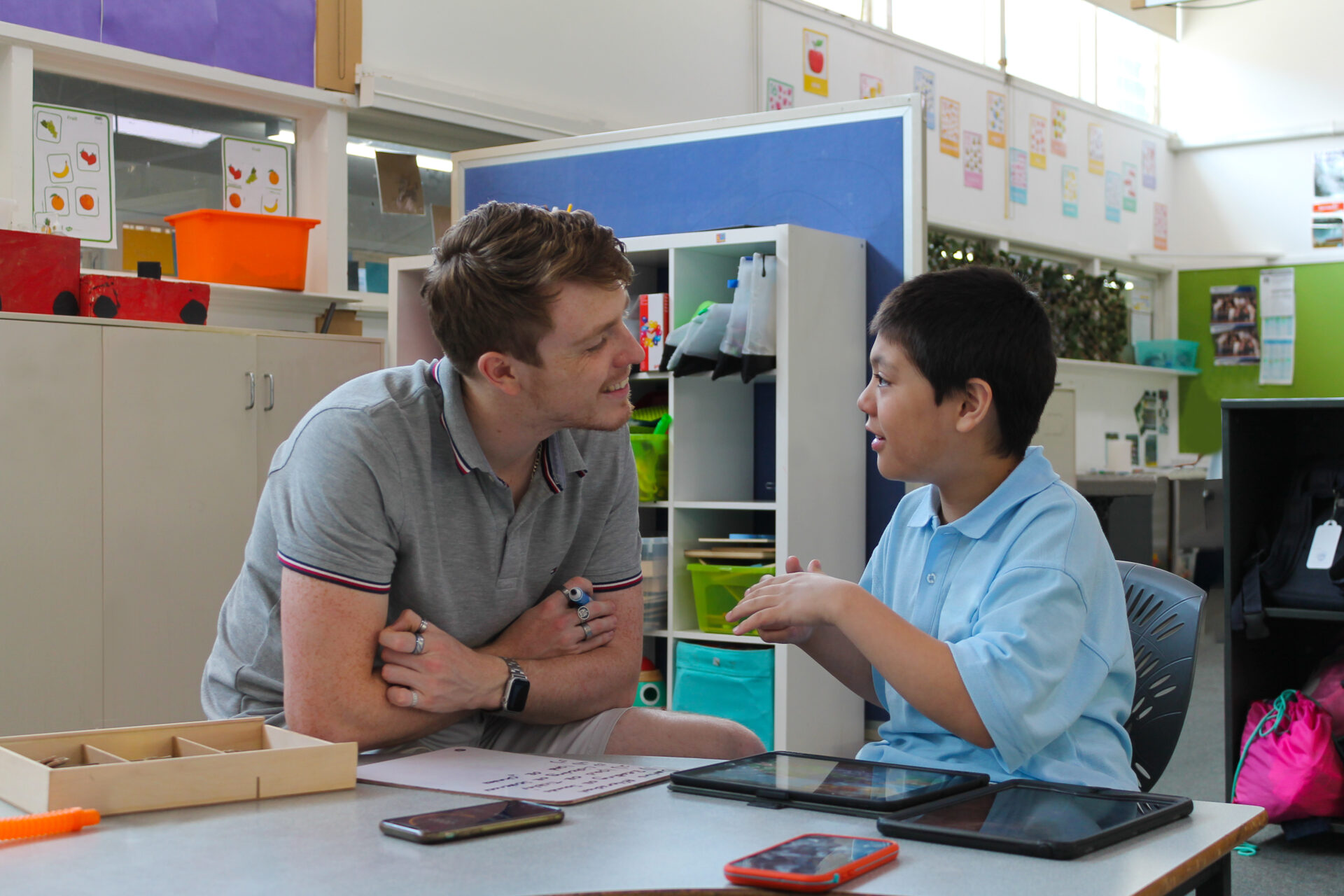 Flexible models of intervention
Our Sessional Services offer flexible options for intervention for children up to the age of 12 years who need highly customised therapy and support.
We offer a range of flexible models which are designed with your child's specific goals in mind.
Our Sessional Services are best suited to:
Children who do not require intensive early intervention.
Children who have a need for intervention to occur at specific times.
Families who wish to utilise only one aspect of our services (e.g., Behaviour Consultant), and employ their own private support workers for the direct intervention component of services.
Children who are starting school and require transition support.
Children up to the age of 12 years.
Like our other programs, the following services are based on the principles of Applied Behaviour Analysis (ABA).
Our Behaviour Consultants can work with you in the home and community on practical goals and functional skills for everyday life. We can also work collaboratively with educators to increase your child's social participation in the school setting.
When we work in the home and community
Our experienced Behaviour Consultants can work with you to develop goals and provide intervention support for your child. We have a strong focus on working together with families to build skills and develop strategies that will help your child learn new things, get along with others, be independent and participate fully in all aspects of life.
When we work in schools
Our Behaviour Consultants can work collaboratively with your child's educational team to develop meaningful goals and improve your child's social participation in school. This includes onsite coaching to build the capacity of school staff, and help them to better understand your child. In some cases, we can also provide Behaviour Therapists to support your child in the classroom and playground.
Workshop Model – Early & Intensive Behavioural Intervention
For our younger learners who are engaged in early intervention, the workshop model allows families the option to employ their own private Behaviour Therapists to work under the supervision of an Autism Partnership Behaviour Consultant. Sessions occur in the home, community and kinder as needed.
Our Behaviour Consultant will develop your child's unique program, working alongside families to help deliver intervention effectively. The Behaviour Consultant can also observe your child in educational settings and provide consultation to educators to optimise your child's inclusion.
To find out more call us on 1300 227 981 or enquire online now.
Subscribe to our newsletter
For information about our FREE parent talks, handy resources and all our latest news.