Creating social opportunities for school-age children/ teens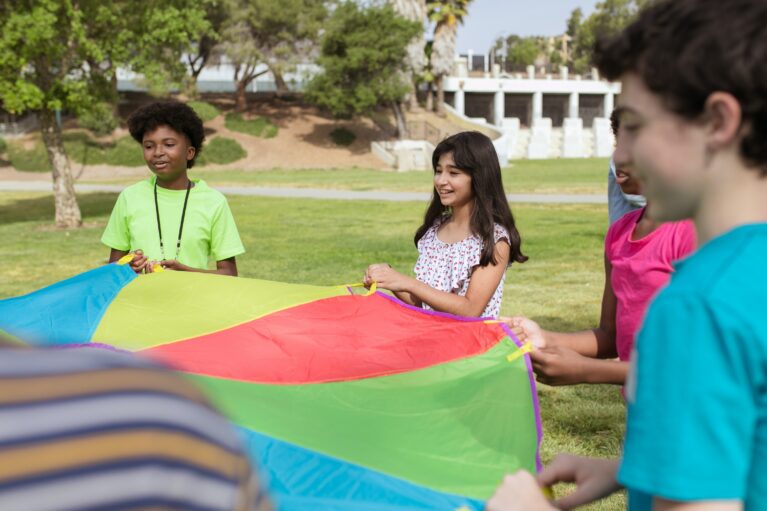 Friendships have an important role to play in our overall wellbeing and quality of life. However, many autistic children who desire to have friends find it difficult to establish and maintain friendships, particularly as they move into their teenage years.
Supporting our client's choice to develop and maintain strong friendships is a core focus within Autism Partnership; however, there are also many actions that parents or carers can take to help a child experience positive social interactions and develop strong friendships.
Social and recreational activities can help children or teenagers explore different interests and build their confidence in interacting with others. When creating opportunities for social hangouts, it's important to take the following into consideration.
Ensure your child is involved in planning
Make sure your child is included in any planning social activities, as acknowledging and incorporating their ideas may be the critical element that makes the hangouts successful. Ensuring your child has a genuine desire to hang out with peers is important so that they feel a sense of choice and control around the way they spend their time. It may also be worthwhile to explore what social networks for autistic children or teens exist, as there are many established programs that focus on core social skill development in a fun and engaging way.
What motivates the young person?
Motivation is key. Focusing on activities your child is interested in and motivated to explore further will help on several levels. Your child will be more likely to be engaged with such activities, encouraging them to make meaningful connections with like-minded peers, as shared interests can aid rapport building and lead to further social opportunities.
Of course, it is also important to consider encouraging your child to experience novel activities. Exposure to new activities or ideas could lead a child to discover new interests or hobbies. When exploring new activities, the key is to make sure that a child is having fun. Activities similar to their current interests are an excellent place to start.
Understanding the child's current social skill level
Another key element in creating successful hangout opportunities is knowing your child's current social skill level. When setting up any hangout opportunities, you want to aim for success, think about what you know your child can do and start there. Over time you can add in new social goals. Your Behaviour Consultant can help you develop teaching strategies to support skill growth in a fun and supportive way.
When setting up informal hangouts, it can be challenging to know where to start. You can arrange a playdate, park visit or trip to a play centre, with specific goals in mind. You could also opt for more spontaneous activities with unknown peers, such as visiting a park or community centre where other similar-aged children gather. The key is to be around other children, use interactions as learning opportunities, and seek out peers with similar interests.
About the author
Written by Amelia Osbon. Amelia is a Behaviour Consultant with Autism Partnership. She has worked in the field of Applied Behaviour Analysis since 2011 across both London and Australia. During this time, she has worked across multiple settings and is currently working within the external team at Autism Partnership. Amelia has her Masters of Applied Behaviour Analysis through Queen's University, Belfast and is a Board Certified Behaviour Analyst.
Subscribe to our newsletter
For information about our FREE parent talks, handy resources and all our latest news.