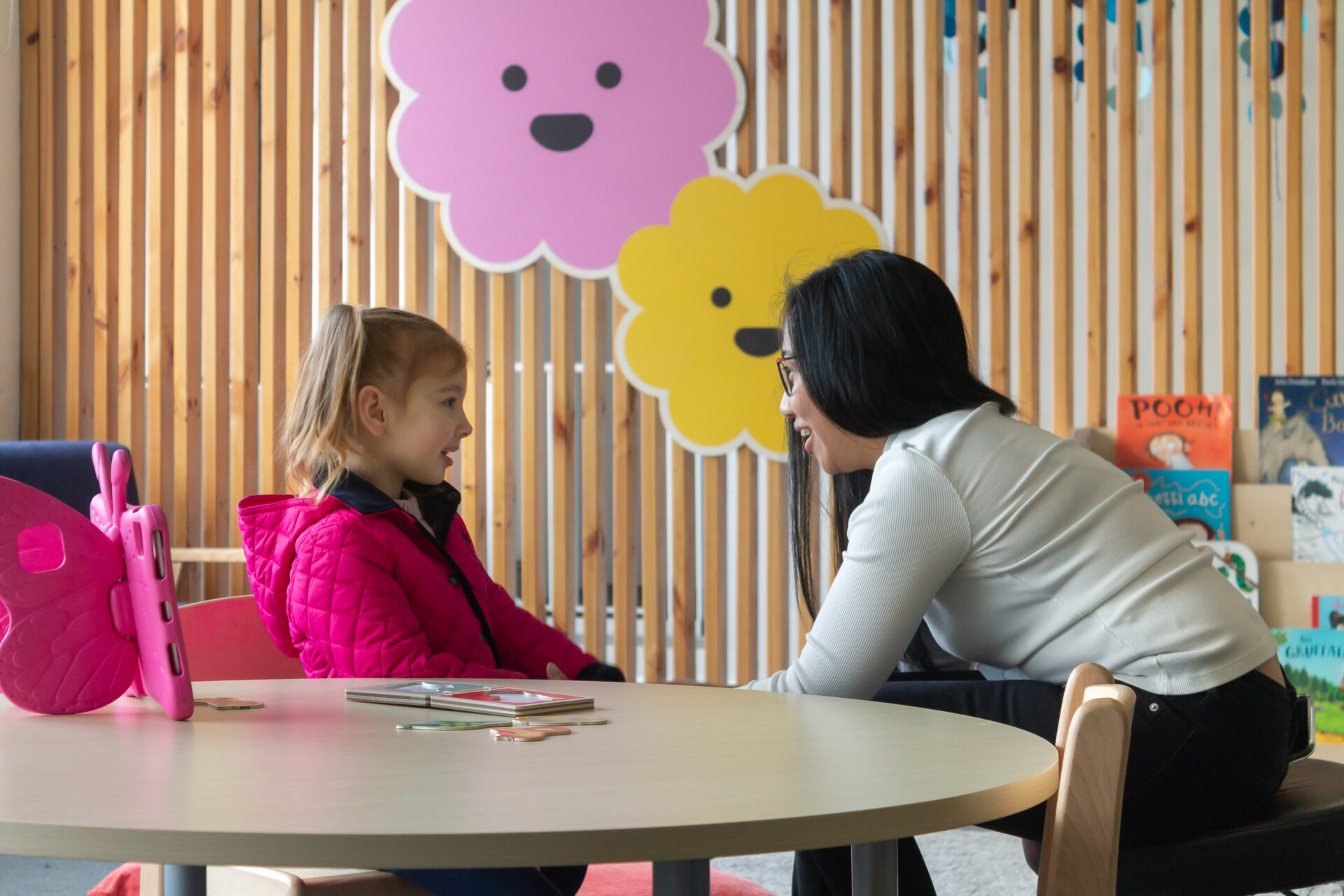 Early intervention program for preschool children on the autism spectrum
Little Learners is a comprehensive and highly individualised early intervention program for children with autism aged 2 to 6 years.
Education philosophy
Centred on the principles of progressive Applied Behaviour Analysis (ABA)
Curriculum
Individualised to your child
Number of days
4 to 5 days
Learning Formats
1:1 and group settings
Centre Locations
Melbourne - North Melbourne
Sydney - Lane Cove
Brisbane - Kelvin Grove
Based on the principles of Applied Behaviour Analysis (ABA), therapy and intervention take place at our centres in a warm and welcoming environment, that feels very similar to kinder or pre-school.
Teaching can also take place at home, kinder or community. So even though we have purpose-designed centres, we are flexible and provide support in the environments best suited to your child.
Our goal at Little Learners is to help your child gain the skills needed to be a confident lifelong learner, so they can succeed in everyday life. We help them build skills they need now, as well as those that are important in the future. Another key focus is to work with you, so we can equip your family with the relevant skills and strategies to help your child thrive.
About Little Learners
The program is based on the principles of Applied Behaviour Analysis (ABA) – an evidence-based technique that has been shown to be effective in teaching children a range of new skills. Learn more about ABA and our approach
We work closely with each family to identify their goals and develop a unique curriculum.
Each Little Learner receives individualised intervention/education based on their specific needs and goals.
Learning takes place through a combination of 1:1 and small group sessions in a fun, positive and nurturing environment.
We focus on teaching your child how to be a good learner – skills they will take with them throughout their life.
We also support your child to develop their social skills and make friends.
Families receive guidance and training on ways to help their child learn and participate in family and community life.
We work collaboratively with educators to support your child when they begin daycare/ kinder.
And we also support your child when they transition to big school!
What we teach
Little Learners is a flexible and child-centred program. So what we teach depends on your child's unique needs and learning profile, along with your family's priorities. Following assessments, we will work with you to prioritise your child's learning goals and develop an individualised curriculum. Our goal is to make learning fun and meaningful!

Developmental areas we focus on
Your child's dedicated team
Every Little Learner has their own dedicated team, made up of highly skilled and trained professionals and paraprofessionals with backgrounds in Education, Psychology and Applied Behaviour Analysis.