Speech and Language Consultation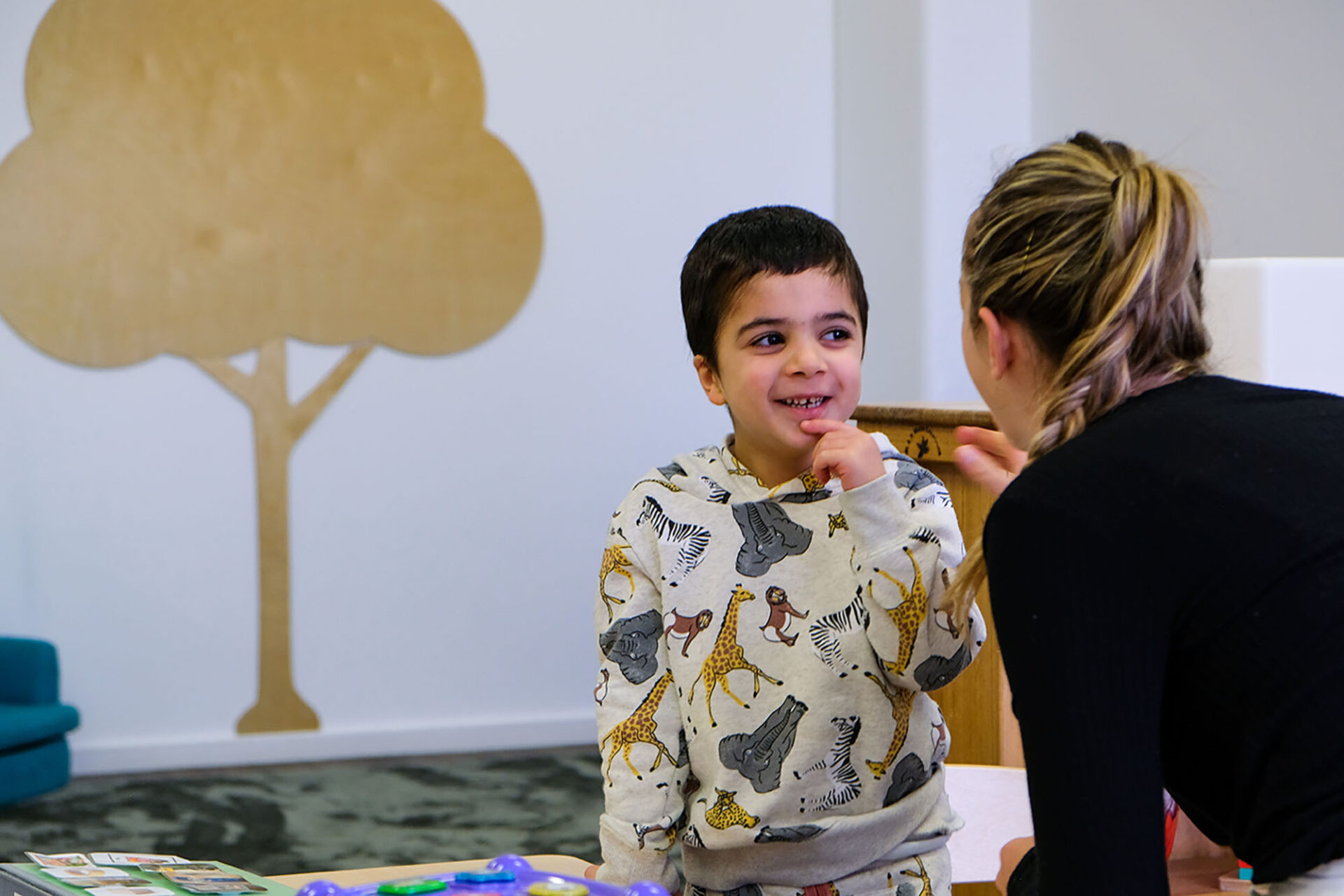 Our experienced team of Speech and Language Pathologists contribute significantly to many of our programs and services. Additionally, we also offer Speech Consultations to enhance your child's learning and progress.
We offer the following Speech Consultation models:
As part of a comprehensive package
Speech Consultation is delivered as part of a comprehensive package with other behavioural services. Your Speech and Language Pathologist will collaborate with your child's Behaviour Consultant and other members of your child's intervention team.
A standalone service
Children who are not receiving other services from Autism Partnership can access Speech Consultation. We will work with you to design a package that allows for the greatest impact on your child's language and communication.
A team of passionate and skilled professionals
Our team of Speech and Language Pathologists have vast experience working with children on the autism spectrum in Australia and abroad. They strive to work within neurodiversity-affirming approaches and have a family and child-centred focus. Our Speech and Language Pathologists are members of Speech Pathology Australia and approved Medicare providers.
To book a consultation or for more information, call us on 1300 227 981 or enquire online now.
Subscribe to our newsletter
For information about our FREE parent talks, handy resources and all our latest news.