Understanding Early Intensive Intervention
Online Information Session
4 April 2023, 6.00 – 7.00 pm AEST, via Zoom
Join Autism Partnership's Clinical Director for NSW, Louise Baldwin, in this online information session to:
Learn how early intensive intervention can help your child gain the necessary skills to thrive.
Get an understanding of Applied Behaviour Analysis (ABA) – an evidence-based approach to help autistic children 'learn how to learn'.
Find out about Little Learners, our comprehensive and individualised intervention program for children aged 2-6 years.
Discover how we can help your child to develop social and other vital skills needed for kinder and school.
Explore how we can help guide you to support your child to learn and participate in family and community life.
Learn about funding options.
Ask us your questions!
About our Little Learners program
Little Learners is a comprehensive and highly individualised program for children with autism aged 2 to 6 years. Learning takes place at our Centres in a warm and nurturing environment similar to preschool, and can also occur at home, kinder or in the community. Our goal is to help your child gain the skills needed to be a confident lifelong learner.
Registration for this online information session is essential – register for your spot today.
Learn more about Louise Baldwin, Clinical Director – NSW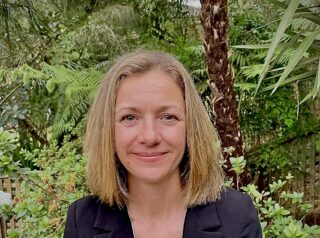 Louise has been working with children with autism for over 25 years. She holds a Masters in Applied Behavioural Analysis from St. Cloud State University. Louise held the position of Site Director at Autism Partnership's UK office before moving to Sydney to take the role of Clinical Director NSW. She is based in our Sydney centre, where she oversees Autism Partnership's NSW services. Louise also facilitates staff development and mentoring opportunities for our team of Behaviour Therapists and Consultants.
Subscribe to our newsletter
For information about our FREE parent talks, handy resources and all our latest news.